Skip Navigation
Website Accessibility
** SHIPPING AND ORDER FULFILLMENT INFORMATION **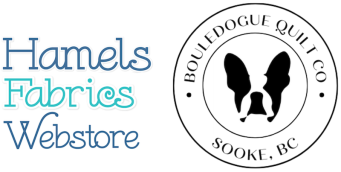 FREE SHIPPING ON ORDERS OVER $249*


*Exceptions listed in Info - Shipping Information




---
Warm 100 - 100% Cotton with Scrim
**Not all notions, books and patterns are in stock at all times**
Fabric/Kits Excluded
DELIVERY TIMES WILL VARY.

The Warm Company is dedicated to the manufacture of the most innovating quilt battings and fusible webs. Warm 100 is no exception. Warm 100 is the only batting in the world manufactured with 100% Natural Cotton needled into a 100% All Cotton Scrim! State of the art mechanical cleaning removes all seeds and plant remnants for super clean natural cotton needle-punched into an all-new cotton scrim! The cotton scrim holds the fiber together for the softest, easiest to work with cotton batting you've ever experienced! The master of cotton quilt batting has done it again. Another first for quilters from The Warm Company!
The Benefits of 100% Cotton Scrim
110" Width – Bigger Queen Size – 90" x 110" & Bigger Baby Size – 55" x 60"

Easy to Quilt by Hand & Machine

Breathable Cotton Warmth with Low Loft

No Prewash Necessary < 3% Shrinkage

Zero Glues or Resins – No Chemical Smell

Top & Backing Fabrics Cling While Quilting

Will Not Separate or Bunch

Will Not Beard – Shift or Migrate

Quilt or Tie Leaving Up To 10" Open

Once Quilted, Machine Wash Cold & Dry

Please note – this step is optional.

You will experience a 3% shrinkage with your first wash. Use cold water to reduce shrinkage and keep your cotton quilting fabrics vibrant through a lifetime of gentle washing.
Hand Wash mild detergent. Do not agitate or spin in washer.

Soak for 20 minutes, rinse several times.

Squeeze out water. DO NOT WRING. Rolling in a towel helps.

Dry in a warm dryer or lay flat to air dry.