Skip Navigation
Website Accessibility
** SHIPPING AND ORDER FULFILLMENT INFORMATION **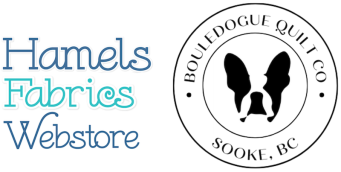 FREE SHIPPING ON ORDERS OVER $249*


*Exceptions listed in Info - Shipping Information




---
Silicone Appli-Fuse Mat 12in x 12in
Silicone Appli-Fuse Mat 12in x 12in From Gypsy Quilter


The Silicone Appli-Fuse Mat is made of a silicone and glass fiber material that is heat resistant up to 500 degrees F (260 degrees C.). That means it is the perfect surface for all of your fusing, ironing, and gluing needs.
Fusible Applique
Place the applique design under the Appli-Fuse mat. Since the mat is transparent, the cut applique shapes can be placed perfectly. Since it is heat resistant, multiple layers can be placed simultaneously and pressed with a hot iron. The layered appliques can then be picked up as one piece and placed on the background fabric. An added bonus? The mat is slightly tacky so the pieces won't migrate when positioned.
Glue Guns
Since the Appli-Fuse mat can withstand temperatures up to 500 degrees F. (260 degrees C.), it is the perfect working surface whenever using a glue gun. Any globs of glue will flake off easily and protect the table underneath.
Cleaning
Clean the mat with soap and water or place it in the dishwasher.