Skip Navigation
Website Accessibility
** SHIPPING AND ORDER FULFILLMENT INFORMATION **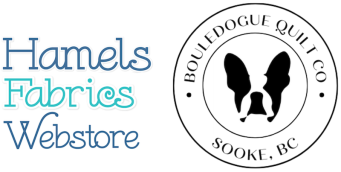 FREE SHIPPING ON ORDERS OVER $249*


*Exceptions listed in Info - Shipping Information




---
Cattle Call - a Highland Coo Quilt Pattern
Cattle Call - a Highland Coo Quilt Pattern from Art Easy Quilting Co.

Let's get mooving on this quilt; it's udderly adorable!
The Cattle Call quilt pattern contains the instructions to make a 40" x 45" quilt featuring an adorably hairy highland cow (or coo, as you may hear in Scotland).
Choose whether your cow features horns and whether they face left or right. Instructions and illustrations are included for all options! These large blocks (32.35 x 28.25") are big enough that you can create a successful quilt only using one. Finish your quilt with the optional star block and flying geese detail, as featured on the cover.
This quilt uses traditional piecing techniques and relies heavily on the Stitch & Flip technique. There are some points to match, however, the pieces are large giving you wiggle room to perfect your points. This project is great for the brave beginner and seasoned piecers alike!