Skip Navigation
Website Accessibility
** SHIPPING AND ORDER FULFILLMENT INFORMATION **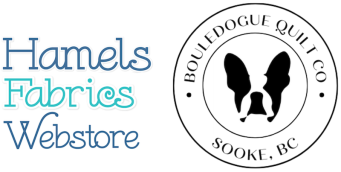 FREE SHIPPING ON ORDERS OVER $249*


*Exceptions listed in Info - Shipping Information




---
HEAT Press Batting Together™ was invented to fuse batting/wadding and fabric together to fit a specific size, to enlarge or reinforce. The HEAT Press Batting Together™ is 1 ½ inch (3.81cm) cloth tape on a 15 yard roll (13.7m), and will allow batting edges to be fused together with a soft fuse that stretches, eliminating the old pinning and stitching of extra batting/wadding pieces needed to fit a specific project. The product can be used on any batting/wadding fabric content.
Quilting

Reinforcement for stretch fabric

Backing for stretch fabric

Patch for stretch fabric
This product was invented by designer / longarm-quilter Jeanne Harwood after 40 years of business ownership experience in the development of the Sears Sewing Schools Knit Program, Apparel Manufacturing, Apparel Design, Textile Development, Quilting and Long Arm Quilting Industries.