Important Updates Concerning The Operation Of Hamel's Fabrics



We are 100% operational via our website and curbside pick up.

We are continuing to process and ship orders.
We are asking for our much appreciated customers support.
The volume we are now receiving is unprecedented; we are having to tailor how we handle things as we go along in order to keep the staff healthy.

Will my order be delayed? We have seen a huge demand spike recently so you will experience delays.

We always love to serve our customers with personal care and attention but now we are asking for your assistance.

If you would like an order put together with your friend for shipping please get together before placing the order and make the order together so it comes into us as one order. Under normal circumstances we love to do this for our customers but it is becoming harder for us to sort these out and we don't want to disappoint you by making a mistake.

If you need to add onto an order we need to ask you to place a new order with a note in the Note Box which can be found beside any item which you are ordering. State that you would like it added to your existing order plus quote the order number.


Under normal circumstances we can guarantee that we will put this together with your existing order but until this world situation changes we can only say that we will do our best but cannot guarantee it. Please understand that this is a possibility so be prepared if you get separate shipments.


Is Canada Post delayed? While we don't have a specific number of days, in general they have been a bit slower on most shipments, again on account of the huge spike in volume. For the latest on Canada Post as it relates to COVID-19 CLICK HERE
We are extremely humbled by your gracious support and we will do everything we can to ensure we are providing you with the best service possible.



Shipping Information


Orders are shipped with care from Canada

We strive to have all orders shipped within 1-2 business days (Business Days being Monday to Friday). We do have periods when we experience extremely high volume. During these times shipping will take longer, at times one to two weeks. Rest assured our elves are always working diligently to get your order out the door as fast as possible. If an item on your order is out of stock and on its way, we will notify you ASAP to keep you in the loop so that you know when you will be receiving your order.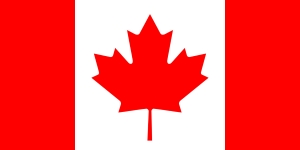 Keeping It Simple

Canada Rates


FREE Shipping

over $149*
$5.99 for orders under $15

$9.99 for order $15.01-149



* Free shipping up to $40.00 -- amount over $40.00 will be billed to customer.
Small orders (500g and under) usually ship via Canada Post letter mail (no tracking number) and will arrive in 2-9

business days

.
Larger orders ship via Canada Post or CanPar (with tracking number) and will arrive in 2

-7 business days.



Need it there super fast? Just let us know and we will make arrangements to have it go real quick for an additional charge.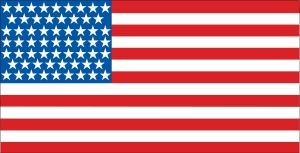 US Rates

Order Subtotal

| | |
| --- | --- |
| $0 - $15 | $10.00 |
| $15.01 - $50.00 | $13.00 |
| $50.01 - $100.00 | $18.00 |
| $100.01 - $200.00 | $32.00 |
| $200.01 - and up | $50.00 |
| BOM Programs | $10.95/month |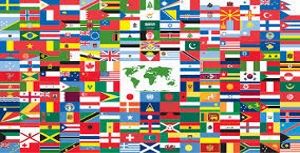 International Rates
Order Subtotal

| | |
| --- | --- |
| $0 - $15 | $25.00 |
| $15.01 - $50.00 | $25.00 |
| $50.01 - $100.00 | $50.00 |
| $100.01 - $200.00 | $50.00 |
| $200.01 - and up | $80.00 |
| BOM Programs | $25.00/month |
Know Your Mail Facts:

We are NOT responsible for lost or stolen parcels. Our couriers will not cover it if they deem it as "DELIVERED".

WE ARE NOT RESPONSIBLE TO WEATHER RELATED DAMAGE OR DELAYS! ONCE PACKAGE LEAVES OUR HANDS IT IS COMPLETELY OUT OF OUR CONTROL.

We are NOT responsible for incorrect addresses. Please make sure all your addresses are correct, we will not refund for a wrong address on your part. If your package is returned then you are responsible to contact us with the correct address and the added cost to reship.

KEEP AN EYE ON YOUR PACKAGE'S TRACKING PROGRESS.

INSURANCE & SIGNATURE are optional, and they can be requested for additional fees. If this is something you want, let us know, when you place your order.

WE OFFER FREE FIRST CLASS SHIPPING WITH TRACKING (except for letters and small packets).

XPRESSPOST shipping is available by request, and for and extra fee.
Q: To get FREE Shipping in Canada, does my order need to be over CAD $149, before tax or after tax?
A: Before tax.


Q :What if one item on my order is on its way to you and I need other items on my order right away.
A: Just let us know when we inform you that this is the case and we will get your order out right away. When your delayed item arrives, we will ship it out immediately with no extra freight charges.
Q:
Can I purchase extra insurance? Can I upgrade to a faster shipping method?
A: Yes, you most certainly can... Just email us at info@hamelsfabrics.com and we will make the arrangements.
Q:
I didn't receive my package. It didn't have a tracking number. Now what?
A: We will investigate right away! Our success rate with Canada Post and USPS is over 99.9% so you never have to worry. For small orders, the standard shipping method is used which doesn't provide tracking. We understand it's terrible when mail is lost or stolen, but we are not responsible for lost, stolen or damaged packages. If you have regular issues with poor mail delivery (i.e. the carrier delivers your mail to your neighbors every now and then) or issues with stolen mail (community mailboxes, apartments/condos) we would recommend our Expedited shipping options. Not only is it faster, it's also tracked and insured.
Q:
How can I get Expedited delivery?
A: Every order over 500 grams (1lb) in Canada ships Expedited. Orders under 500 grams are typically 1-4 charm packs, 1 layer cake, or a small amount of yardage. For orders to the US, any orders over 2.2lb are shipped Expedited. 2.2lbs is roughly 8 charm packs, 2 layer cakes, 2 jelly rolls, and a couple yards of fabric. Fat Quarter Bundles are typically 2.2-4.5lbs and almost always ship Expedited for both US and Canada. If you have an order under 500g (Canada) or 2.2lb (US)

contact us if you would like to pay extra for Expedited shipping.




Q: Is Expedited shipping insured?
A: Yes. The default insurance is $100 CAD, but you can contact us to insure your order for more than $100 for an extra charge.


Q:
I live in a remote location, all shipments come in to us via airplane. Will I pay more for shipping?
A:

Exceptions to shipping:
For remote areas of Canada and the U.S.A. where shipping is much higher due to having to fly postal in by small aircraft etc., shipping charges will be adjusted accordingly.
Also for bulky packages which would include items such as batting etc. our flat rate of $9.98 does not apply. We will be in touch with you to let you know what the actual shipping charge will be.

*Exception - If shipping charges are over $40.00, Hamel's Fabrics will cover the first $40.00 and bill the remainder amount to your order. This situation rarely occurs.

When you are receiving a Block of the Month program, actual shipping charges will be charged on the block of the Month that contains all the finishing parts such as borders, bindings etc

Q:
If I order a roll of batting will I pay more shipping?
A: On batting, Hamel,s Fabrics covers the first $40.00 of the shipping cost... this is usually about half of the shipping cost to ship your roll. If and when the shipping is more than $40.00, we will discuss what the amount will be.
In Canada, the following taxes will be adjusted accordingly for items in your shopping cart, based on the shipping destination, prior to shipping:
GST (5%) and PST (7%)
British Columbia & Manitoba
GST (5%) and PST (9.975%)

Quebec
GST (5%) and PST (6%)
Saskatchewan
GST (5%)
Alberta
Northwest Territories
Nunavut
Yukon
HST (13%)
Ontario
HST (15%)
Newfoundland
Labrador
New Brunswick
Nova Scotia
Prince Edward Island



In the United States and International:
We do not charge any tax.
Returns

Let's make returns real easy and straight forward. Here goes ....... Our products may be returned for a store credit within 30 days of original purchase, provided they are unopened and in "like-new" condition. Any shipping on returns will be paid by the buyer, unless the mistake is ours (we ship you the wrong thing, we ship you too many of something, not enough, etc), then we pay. The returned goods must include a copy of the receipt, your e-mail address, shipping address, and phone number so we can get the item back in stock.
No restocking fee, just a wonderful store credit which can be spent at your convenience, we'll take care of you as best we can, we promise.
Please note that all custom made kits are non-refundable. A custom made kit refers to a kit where you request that the colors be changed from what Hamels Fabrics is presenting. Or it can be a pattern which you have requested that we do up the colors for. This kit is then your personal taste so if returned would be difficult for Hamels Fabrics to use as a resale item as we would not have a sample or picture to present it.
Thank you so much for your understanding.


Customs, Duties & Taxes
Once in a while, our international customers have to pay fees for customs, duties and taxes. These extra fees can vary widely depending on which country the parcel is destined for. We have no control over potential extra charges which can possibly be applied by the destination country.

We highly recommend that you research the policies which pertain to your country. Also, if a custom clearance procedure is involved in the shipping it will add to the shipping time and once again this is not within our control. We do sympathize with the customer when their parcel is singled out for duties and taxes. Fortunately, this does not commonly occur.