New Arrivals
Best Sellers
Fabric
Price: $39.00 each or buy 4 or more of this item for $31.20 each Bear Country School Layer Cake includes 42 - 10" squares. Layers Cake includes duplicates of some prints. 100% cotton
Patterns
Amaryllis, cardinals and puffy, ruched snowmen are just a few of the beautiful blocks in this stunning quilt. Applique and piecing are combined to make this block of the month heirloom suitable for hanging the entire season.
Books
This inspiring collection of quilt patterns is ideal for showcasing Civil War reproduction fabric. Eighteen traditional quilt patterns are ideal for scraps, fat quarters, and even fat eigths. Pub.pr-2013;80pp.
The authors of the best-selling Country Threads Goes to Charm School present a remarkable collection of designs inspired by the Civil War and ideal for reproduction fabrics. •Choose from 18 traditional quilt patterns, including wall hangings, table toppers, and two beautiful doll quilts •Make excellent use of scraps, fat quarters, and even fat eighths •Enjoy striking projects with names that conjure images of the era, such as "Gettysburg," "Civil War Journal," and "Troops in Formation"
Notions
Create perfect pieced hexagons with 2in, 4in or 6in finished centers by squaring up each round of strips as you go. Since each round is squared up before the next set is added, the blocks created are perfect hexagons. Or use the markings to cut 2in to 8 in finished hexagons & every size in between.
Crafts
5 sheets/package. Colorfast fabric sheets for Inkjet printers. 100% Pima cotton, 200 thread count. Washable. 8 1/2in x 11in
Needlework
Hands free, adjustable line magnifier clips directly to your pattern book. 9" long, 1" wide. It can be used on different widths of charts and can be used on either the right or left hand side. Double red lines highlight the line you are on so you don't get lost on your chart or text. Easy to move down the page as you work. Useful for cross stitch charts, knit or crochet patterns, data entry, reading, etc. Assorted colors.
Thread
So Fine! #50 is a #50/3 lint-free and extra smooth all purpose polyester thread. Each Cone has 3,280 yards. Excellent for Sewing, Serger, Bobbin Thread, and Quilting.
Gifts
Cute little wooden signs add a nice touch to any sewing room.
Or any place in the house for that matter. Measures 10.5" x 4" x .75"
Visit Us In The Country!
| | |
| --- | --- |
| Visit us in our beautiful shop with lots of country style and character. We've had a great time filling it with new fabrics and the latest in quilting books, patterns and gizmos to make your sewing and quilting experiences more meaningful and fun. Visit the Contact Us page for our address and driving directions read more » | |
Featured Quilt Kits and Block-of-the-Months
Quilt Fabric, Moda Fabrics, Riley Blake Fabrics and much more.
Hamels Fabric & Quilting, where you can select from an extensive and diverse selection of beautiful quilting fabrics, notions, books and patterns. From Moda Fabrics to Riley Blake Fabric we offer a wide variety of bolts of quality cottons, flannels and batiks for quilting, online and in our shop in "Rainbow Country," Chilliwack, B.C. And with over 50 years of service to the sewing and quilting community, we make it easy and affordable for you to make the kind of quilts you love. We hope you will think of our store as "your" store.
Wonderful Block-of-the-Month Programs
Sign up for our Email Newsletter and be the first to know about new products and specials in our shop and online!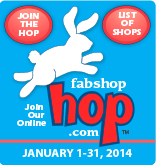 Hamels Fabrics is a Sewing Machine Repair Depot For Castle Sewing.
Drop your machine off at our location on Lickman Road
Castle Sewing is #1 For Top Quality Repair Service
Scissors, Rulers, Cutters & Accessories
One Stop Shopping For All Your Scissors, Rulers, Cutters & Accessories. Over 700 items to choose from at competitive pricing!
Half-square Triangles are
a Breeze with Thangles
Click here to purchase your Gift Certificates